Development of interdisciplinary R&D in the areas of Mechanical and Materials Engineering and other related areas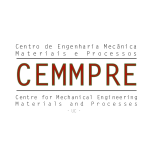 Expertise Short Title
Development of interdisciplinary R&D in the areas of Mechanical and Materials Engineering and other related areas
Expertise offered
Main areas:
• Intelligent Manufacturing.
• Design & Testing.
• Surface and Interface Engineering.
• Nanomaterials and Nanotechnology.
• Bioengineering.
• Advanced Sensor Systems.
Expertise key words
I5 Other
J1 Batteries
K1 IoT
Contact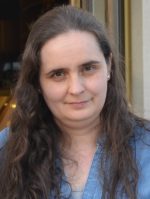 Name:
Rita Farinha
Company:
CEMMPRE
Type of Organisation:
University
Country:
Portugal
Web:
https://www.uc.pt/en/iii/research_centers/CEMMPRE
Telephone:
Brief description of my Organisation
Centre for Mechanical Engineering, Materials and Processes (CEMMPRE) is hosted at the University of Coimbra in Portugal, and it is a Research Unit of the Portuguese Foundation for Science and Technology with an evaluation of Excellent.
Please complete the form to contact this Expertise Offer