End User for Plastic Packaging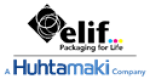 Expertise Short Title
End User for Plastic Packaging
Expertise offered
Elif, a Huhtamaki company, is a benchmark fl exible packaging provider with two world-class plants in Istanbul and Cairo. Since September 2021 Elif has been part of Huhtamaki, a key global provider of sustainable packaging solutions for consumers around the world. Huhtamaki's innovative products protect on-the-go and on-the-shelf food and beverages, ensure hygiene and safety, and help preventfood waste. We embed sustainability in everything we do. We are committed to achieving carbon-neutral production and designing all our products to be recyclable, compostable, or reusable by 2030. We are a participant in the UN Global Compact and EcoVadis has awarded Huhtamaki with the Gold medal for performance in sustainability. To play our part in managing climate change, we have set science-based targets that have been approved and validated by the Science Based Targets initiative. With 100 years of history and a strong Nordic heritage, we operate in 36 countries and 84 sites around the world.
Areas of expertise:
- Production experience in the field of flexible packaging (extrusion, printing, lamination, cutting, recycling facility)
- Energy recovery (trigeneration etc.)
Contact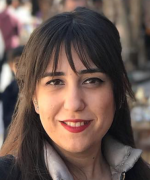 Name:
Selin Karaca
Company:
Huhtamaki Flexibles Istanbul (Elif)
Type of Organisation:
Industry
Country:
Turkey
Web:
https://elif.com
Telephone:
Brief description of my Organisation
Elif, a Huhtamaki company, is a benchmark fl exible packaging provider with two world-class plants in Istanbul and Cairo. Since September 2021 Elif has been part of Huhtamaki, a key global provider of sustainable packaging solutions for consumers around the world. Huhtamaki's innovative products protect on-the-go and on-the-shelf food and beverages, ensure hygiene and safety, and help preventfood waste.
Please complete the form to contact this Expertise Offer