Energy and Biofactory Expertise for Water Treatment Plants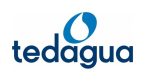 Expertise Short Title
Energy and Biofactory Expertise for Water Treatment Plants
Expertise offered
Project Coordination: Proficiency in coordinating and managing energy and biofactory projects for water treatment plants. We excel in administrative, technical, and financial oversight to ensure project success.
Technological Showcase: A proven track record in designing, constructing, and operating energy-efficient biofactories within water treatment plants. We showcase innovative technologies that optimize resource utilization, enhance energy efficiency, and promote sustainable practices.
Resource Access: Access to renewable energy sources and bioresources suitable for biofactory operations. We facilitate both offsite provisions and onsite connections, ensuring direct access to resources for immediate utilization.
Strategic Collaboration: Actively engaged in strategic partnerships, research, and business planning to advance energy and biofactory solutions. We collaborate with industry-leading partners to stay at the forefront of innovation.
Holistic Analysis: In-depth involvement in comprehensive assessments, including Life Cycle Assessment (LCA), Life Cycle Costing (LCC), and Techno-Economic Assessments (TEAs) specific to energy and biofactory initiatives. We prioritize a thorough understanding of projects, evaluating technical feasibility, environmental impact, financial viability, and long-term sustainability.
Expertise key words
F4 Biomass
F7 Other
I5 Other
K2 Artificial Intelligence
Contact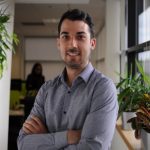 Name:
Jose Luis Molto Marin
Company:
Tedagua (COBRA Group)
Type of Organisation:
Industry
Country:
Spain
Web:
https://www.tedagua.com/en
Telephone:
+34644511227
Brief description of my Organisation
Tedagua is a prominent and forward-thinking organization dedicated to advancing solutions in the fields of water treatment, energy efficiency, and biofactory operations. With a strong emphasis on sustainability and innovation, we specialize in designing, constructing, and operating cutting-edge pilot plants and demos to demonstrate the effectiveness of various technologies. Our expertise spans the entire spectrum of water treatment, from sewage and industrial wastewater treatment to drinking water purification.


Please complete the form to contact this Expertise Offer