Exploring Collaborative Opportunities in Sustainable Industrial IoT Solutions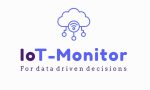 Expertise Short Title
Exploring Collaborative Opportunities in Sustainable Industrial IoT Solutions
Expertise offered
We are an local integrator of industrial IoT solutions with a primary focus on environmentally sustainable use cases in Chile. Our expertise lies in remote monitoring of environmental variables in the sector Air, Water, Energy, and Smart Agriculture.
As we expand our reach to South America, we are actively seeking new and innovative projects that align with our commitment to sustainability. Our goal is to collaborate with organizations and individuals who share our vision for leveraging technology to address environmental challenges.
Additionally, we are interested in establishing partnerships with technology providers and manufacturers to integrate their cutting-edge hardware, sensors, and gateways into our projects. This collaboration will not only enhance the efficiency of our solutions but also contribute to the advancement of IoT technology in the region.
If you represent a company with a focus on sustainability, have an exciting project in mind, or are a technology partner/manufacturer looking for a dynamic collaboration, we would like to connect with you. Your expertise and innovations could play a crucial role in creating a more sustainable future.
Please feel free to reach out to us to schedule a meeting or discuss potential opportunities.
Kind regards
Expertise key words
Contact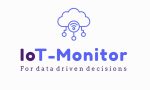 Name:
Timo
Company:
IoT-Monitor
Type of Organisation:
SME
Country:
Chile
Web:
https://www.iot-monitor.cl
Telephone:
+56 9 6899 0104
Please complete the form to contact this Expertise Offer