Flexible Grid, Energy Storage, V2G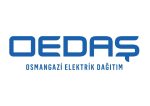 Expertise Short Title
Flexible Grid, Energy Storage, V2G
Expertise offered
OEDAS is involved in various R&D projects in order to contribute to reducing the effects of the climate change and creating a sustainable world. OEDAS has 4 different R&D and Innovation projects funded by European Union's Horizon2020 framework programme and more than 10 projects domestically funded by EMRA (Energy Market Regulatory Authority). These projects focus on the application of smart grid technologies with cutting-edge technologies such as IOT, block chain, big data, AI and etc. For this purpose, various use cases are carried out in different types of projects, especially with EVs and storage systems. R&D team of OEDAS mainly consists of electrical engineers who are competent in their fields, and the core team receives technical support from other departments of OEDAS such as IT, network operation and business development.
Expertise key words
G1 Smart grid
G3 Smart meters
Contact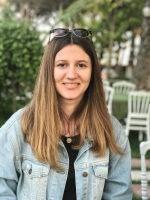 Name:
Tuğçe Eren
Company:
OEDAŞ
Type of Organisation:
Industry
Country:
Turkey
Web:
https://www.osmangaziedas.com.tr/
Telephone:
Brief description of my Organisation
As one of the biggest Distribution System Operator (DSO) in Turkey with 1.89 million customers and 6.3 TWh distributed energy, OEDAS is responsible for electricity distribution of 5 cities with variety of network structures, customer types and customer energy consumption profiles.

OEDAS is a company within the ZORLU Enerji group, which is one of the largest energy companies in Turkey. In addition to this, there are several companies within ZORLU Enerji, including electricity distribution and retail companies, gas distribution and retail companies, hydroelectric power plants, geothermal power plants, wind power plants and natural gas power plants. Zorlu Enerji also has investments in new technologies such as electric vehicles, electric vehicle charging infrastructure, electric vehicle sharing, energy storage, smart home applications, and smart cities.
Please complete the form to contact this Expertise Offer