HepsiJET – Smart Logistics Company

Expertise Short Title
HepsiJET - Smart Logistics Company
Expertise offered
HepsiJET can provide smart engineering solutions in the domain of logistics. We are a well established R&D center, located in Turkey, supporting our logistics operations with our experienced R&D team. For a detailed discussion, please contact me via alper.gun@hepsijet.com
Expertise key words
Contact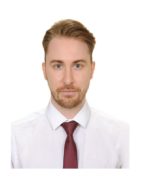 Name:
Alper Gun
Company:
HepsiJET
Type of Organisation:
Industry
Country:
Turkey
Web:
https://www.hepsijet.com/
Telephone:
Brief description of my Organisation
HepsiJET is a Dogan Online Company. It is a technology company established for customer-oriented logistics services in the e-commerce sector. HepsiJET provides added value to its customers with its 24/7 ongoing operations. Established in the first quarter of 2016, HepsiJET continues its efforts to reshape the e-commerce logistics and delivery system with its innovative service approaches.

Providing services in 81 cities of Turkey as of today, HepsiJET has become a growing brand with nearly 2000 couriers, more than 50 fleet vehicles, different service models and more than 250 office workers. HepsiJET has become one of the leading companies in the logistics sector thanks to the innovative software and R&D studies developed via its technology team.

In a few words:
• HepsiJET offers a fast and practical logistics system focused on e-commerce, aiming to provide the best experience to its customers via combining expertise, attention, technology and quality.
• HepsiJET supports e-commerce companies to grow their businesses with the services it offers. The turnover of companies that prefer HepsiJET as their solution partner is increasing day by day.
• With its well-educated staff, HepsiJET has the industry's leading human resources and has made customer satisfaction and customer centricity a top priority.
• By re-creating service and quality standards in logistics and improving its competencies on the Hepsiburada (https://www.hepsiburada.com) platform, HepsiJET aims to be a part of logistics processes of all brands operating in the e-commerce sector.
• HepsiJET aims to increase environmental awareness via using nature-friendly electric vehicles for the e-commerce market & all logistics operations.

Please complete the form to contact this Expertise Offer