Machine Learning, Artificial Intelligence

Expertise Short Title
Machine Learning, Artificial Intelligence
Expertise offered
If you need experts that requires extracting information from tabular/signal/image/video/text/3D Object data, predicting a value given a dataset, segmenting data points, detecting anomalies, making sense of unstructured/unlabeled and/or huge amounts data, fetching data, visualizations and explanations of model results, monitor and implement data pipelines, working with use-case partners to come up with solutions on a specific domain, implementing state-of-the-art AI/ML solutions (such as transformers on sequential data or deep reinforcement learning on simulations);
Expertise key words
K2 Artificial Intelligence
Contact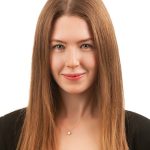 Name:
Karya Varol
Company:
Adesso Turkey Bilgi Teknolojileri A.Ş
Type of Organisation:
Industry
Country:
Turkey
Web:
https://www.adesso.com.tr/
Telephone:
+905459093505
Brief description of my Organisation
Established in 2013, Adesso Turkey is a fully owned subsidiary of Adesso SE, one of the leading IT providers in the German-speaking market. Adesso Turkey is developing solutions for the globally recognized brands for the digital transition of the production related activities and intelligence of production systems. In 2017, Adesso Turkey recognized as the official R&D center by the Ministry of Industry and Technology in Turkey. Currently, Adesso Turkey is one of the fastest growing information technology company in Turkey, in the list of top 500 IT companies (Bilisim 500). Activities carried out by the R&D Center of Adesso Turkey including, but not limited to, automotive, industry 4.0, digital transition (e.g. finance, insurance), fast-moving consumer goods, and human resources management. Throughout these activities and especially in close contact with its customers, Adesso Turkey has developed hands on experience on internet of things, artificial intelligence and blockchain. R&D Department at Adesso Turkey works in close collaboration with other Adesso sites, top ranked universities and academicians to bring technological and business innovation to the solutions of Adesso. Adesso Turkey, continuously monitors new technological trends, dealing with the development and assessment of innovative pre-industrial products and services.

Fields: Digital transformation, inference engineering, edge computing, machine learning, mobile applications, recommendation systems, smart cities, shared mobility, artificial intelligence (ai solutions), blockchain, cloud computing, IoT, NLP, software technologies, cyber-security.
Please complete the form to contact this Expertise Offer