MODEL INTEGRATION & ANALYSIS | AI | DATA INTEGRATION | IoT

Expertise Short Title
MODEL INTEGRATION & ANALYSIS | AI | DATA INTEGRATION | IoT
Expertise offered
IncQuery Labs is looking for groundbreaking new ways to deal with the digital acceleration of the green transition, using model- and AI-driven technology. We are primarily interested in novel, socially useful and technologically innovative applications of our unique data integration platform, especially its IoT capacities and its NLP aspect.
Expertise key words
K1 IoT
K2 Artificial Intelligence
K3 Data storage
Contact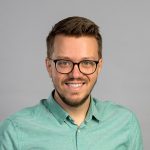 Name:
Géza Kulcsár
Company:
IncQuery Labs
Type of Organisation:
SME
Country:
Hungary
Web:
https://incquerylabs.com/
Telephone:
Brief description of my Organisation
IncQuery Labs is an innovative software development company, founded in 2012 in Budapest, Hungary. Our professional team consists of 33 certified software engineers, 8 of them being internationally recognized PhD researchers. Our company provides professional consulting, research and development of domain-specific tools and programming languages, integration of engineering tools and validation and verification services. Our services cover high-risk IT research and development, model-based software development/systems engineering, support and development of open source technologies, validation and verification, and complex engineering solutions such as cyber-physical and safety-critical systems. We leverage our expertise in the automotive, aerospace, industrial automation, Internet of Things and telecommunications industries. Our partners include the following organizations: NASA JPL, Airbus, Embraer, Thales, Ericsson, Apple, and GE Transportation / Wabtec.
Please complete the form to contact this Expertise Offer