Potential partnerships for EU projects in Building sector and Heritage.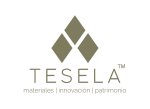 Expertise Short Title
Potential partnerships for EU projects in Building sector and Heritage.
Expertise offered
TESELA, S.L. is a Spanish private innovative technology-based company (EIBT) which was born in 2015 as Spin-Off of the University of Granada. With main quarters in the CLUSTER of Sustainable Construction Center (Padul, Spain), the company's main activities are focused on research and development of sustainable and advanced materials for buildings and the construction sector.
TESELA collaborates and provides industrial solutions to companies, making them more competitive. In order to provide high-quality services, TESELA has implemented a Quality Management System which identifies and supervises the economic, social, and environmental performance of all the aspects of the company based on ISO 9001:2015 and ISO 14001:2015.
The company has two laboratories full equipped with fungible materials and equipment for testing physical and Chemical Properties of building material properties (ca. mixing, sieving, hardness equipment, aerometers, etc.) and also has the capacity for testing advanced specific properties of materials (e.g. SEM, TEM, porosimetry, BET, etc.)
TESELA team is composed of multidisciplinary researchers, engineers, Ph.D. and technical experts with more than 10 years of expertise in the fields of Geology, Mineralogy, Chemistry, Building sector, Architecture, and Architectural Heritage. In addition, TESELA is member of several organizations and associations, highlighting the Spanish Construction Technology Platform (PTEC), Plataforma temática interdisciplinary del CSIC Patrimonio abierto: Investigación y Sociedad (CSIC PTI-PAIS).
Expertise key words
F7 Other
G4 Zero carbon building
Contact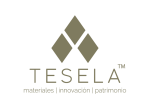 Name:
Gaspar Carrasco Huertas
Company:
TESELA, Materials, Innovation and Heritage S.L.
Type of Organisation:
SME
Country:
Spain
Web:
https://teselainnova.com/
Telephone:
(+34) 608 654 947
Brief description of my Organisation
TESELA, Materials, Innovation and Heritage is an innovative technology-based company (TBC), recognised as a Spin-Off of the University of Granada that, since 2015, offers consulting, control, innovation and training services within the field of historical heritage and building materials.

The company is dedicated to providing consulting services to professionals in the field of construction and heritage conservation (architects, engineers, master builders, manufacturers, restorers, etc.) especially on the selection and fabrication of the most suitable repair materials, depending on the type of work (restoration, new construction), the state of conservation of the building, and the construction and commercial needs. TESELA actively contributes to the development of an industry increasingly aware and respectful of the environment around us.
Please complete the form to contact this Expertise Offer