PRODUCTION ACTIVITIES IN LINE WITH THE "GREEN FACTORY" APPROACH IN THE TEXTILE SECTOR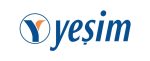 Expertise Short Title
PRODUCTION ACTIVITIES IN LINE WITH THE "GREEN FACTORY" APPROACH IN THE TEXTILE SECTOR
Expertise offered
Yeşim Textile (the commercial title of Almaxtex Tekstil Ticaret ve Sanayi AŞ) has adopted the principle of doing no harm to the environment at all stages of production through its environmentally friendly sustainable activities, energy friendly projects, waste reduction and recycling efforts. Yeşim has integrated the activities it has conducted related to the environment into the firm's business processes and has taken valuable steps towards water and energy saving and supporting sustainability with the projects it has implemented. The firm, which installed its own treatment plant in 2002, is one of the pioneers in its own field with its water treatment plant that has a capacity of 7,000 tons per day and its structure that conforms to international standards. The company's wastewater levels are also monitored 24 hours online by Bursa Metropolitan Municipality.
-With the "Project of using the last rinsing water of the fabrics dyed in exhaustion machine as pre-washing water and the design of the squeezing roller" supported by TUBITAK and completed in 2018: 192 tons of water was saved per day.
-Clean Water Saving Project by Using Treatment Water for Washing Printer's Felt: 750000 tons of water has been saved so far.
-Water saving with filter system in Corino wet slitter machines: 80 tons of water saving per day.
-Insulation of HT jet dyeing machines: 10-12% energy conservation
-A close loop project was started in 2020, where cut-and-sew waste is collected to be turned back into fiber and used for fabric knitting again.
-With the project carried out in 2018, solar panels were installed in the roof for office lighting on the third floor of the new building of the Knitting Department. With this activity, a significant saving of energy was obtained, and new projects aimed at extending this to the plant as a whole were put on the agenda.
We want to be part of innovative projects for green transition and sustainable environmental solutions.
Expertise key words
Contact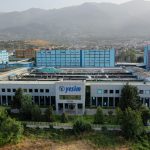 Name:
Filiz Emiroglu
Company:
ALMAXTEX TEKSTIL SANAYI VE TICARET ANONIM SIRKETI
Type of Organisation:
Industry
Country:
Turkey
Web:
http://www.almaxtex.com
Telephone:
Brief description of my Organisation
Yeşim Textile, which is established in 1983, manufactures ready-to-wear and home textiles for global brands in a total area of 325 thousand square meters, of which 144 thousand are indoor space and 181 thousand are outdoors in Bursa. The company maintains its strategic partnership with global brands such as Nike in ready-to-wear and Matheis - Schlafgut in home textiles. Among other brands that Yeşim manufactures for are Under Armour, Zara, Pull&Bear, Bershka, Esprit, Tommy Hilfiger, Tommy Jeans, Lacoste, Polo Ralph Lauren, Calzedonia, Guess, Mudo, Aldi, Horizonte and Tchibo.
Yeşim, which exports nearly 90 per cent of its total production, has a daily production capacity of 115 tons in knitting, 125 tons in dyeing, 100 thousand meters in printing, 250 thousand units in ready-to-wear and 100 thousand units in home textiles. As well as being one of the limited number of integrated plants in the global garment sector that can carry out all processes from yarn to end product on its own premises under the same roof, Yeşim ranks among the largest companies in Turkey with the employment it provides and its volume of female employees. Apart from its production facilities in Turkey, Yeşim has plants in Egypt and has production carried out in Moldova. The total number of employees of Yeşim, which has more than 4,000 employees in Bursa plant, reaches 14,000 together with the facilities in Egypt and Moldova. Adding 7,000 contract employees of suppliers, who are stakeholders, a total employment volume of 21,000 is reached.
Yeşim attaches great importance to social compliance and sustainability studies since its establishment. Yeşim Textile has held the SA8000:2014 Certificate, one of the most prestigious documents in the world for the issue of Social Compliance, since 2005. Yeşim is the first company in the garment sector in Turkey to receive the SA8000 certificate and the company has declared at the highest level that it will comply with a social compliance policy corresponding to the internationally accepted SA8000:2014 Social Compliance Standards. In 2015, Yeşim became the first company in Turkey to be awarded the OEKO-TEX STeP (Sustainable Textile Production) certificate, which is one of the most important commitments for sustainable production, and the firm succeeded in retaining the certification in 2020.
The Social and Labour Convergence Programme (SLCP) consists of a joint auditing process with which world-famous garment brands will accept a single social compliance audit. Yeşim Textile was chosen as the pilot firm for the implementation of the first joint audit for this project and maintain a leading role as the first audited company in Turkey.
Yeşim, continuously reports on social compliance and sustainability activities for many years. This year, the 12th progress report, which include its activities for the year 2020 by adhering to the principles of the Global Compact, will be published on the website of United Nations and shared with the public. The report, which is published in English and Turkish, provides information about practices carried out within the firm in line with the principles of international agreement on human rights, labor standards, the environment and the anti-corruption, and social responsibility activities performed voluntarily. Yeşim has been on the Executive Board of Global Compact Turkey since March 2014, and has aimed the leading role for sustainability issue by pioneering many activities from now on as it has been until today.
Yeşim has adopted the principle of doing no harm to the environment at all stages of production through its environmentally friendly sustainable activities, energy friendly projects, waste reduction and recycling efforts. By fulfilling its social responsibilities since the first day of its incorporation, Yeşim Textile has carried out its production activities in line with the "Green Factory" approach.
Please complete the form to contact this Expertise Offer