Project Expertise Provider / Project Management Services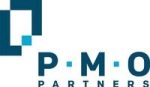 Expertise Short Title
Project Expertise Provider / Project Management Services
Expertise offered
With its experience in internationally accepted project management practices, PMO Partners Inc. provides easy and fast access to the right financial resources for the needs of large enterprises, SMEs and entrepreneurs who apply to them from Turkey and abroad for the evaluation of their investments, project planning and for the non-refundable grant support to open up to the international market. We also provide expertise to any of your projects through our vast list of clients that we work with in various different sectors.
Project Management consultancy, National and International Grant and Incentive Programs consultancy, Turquality/Brand Program Management consultancy, R&D and Design Center establishment, Incubation and Acceleration Programs management, Corporate Project Management Office establishment, preparation of programs and strategies for the entry into international markets -especially the US market- and preparation and management of Investment Incentive Programs are among our additional services.
PMO Partners Inc. is a mentor institution that represents quality, difference and awareness in project management with the aim of integrating its international project experience to set corporate standards for the large enterprises, SMEs and entrepreneurs in Turkey without deviating from the project management discipline and methodology which is the company's area of expertise.
Expertise key words
F3 Geothermal
G1 Smart grid
G2 Micro grid
G3 Smart meters
G4 Zero carbon building
G7 Smart sensors
I1 Batteries
K1 IoT
K2 Artificial Intelligence
K3 Data storage
K4 Blockchain
Contact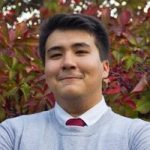 Name:
Baran Altuncu
Company:
PMO Partners
Type of Organisation:
SME
Country:
Turkey
Web:
https://en.pmo.partners/
Telephone:
+905497611676
Brief description of my Organisation
PMO Partners is a project management training and consultancy company based in Istanbul, Turkey and founded in 2012 while our U.S. branch was founded in 2018.

Our company provides consultancy and guidance for local or foreign large enterprises, SMEs and entrepreneur companies for EU grant programs in application and project management processes.

Please complete the form to contact this Expertise Offer