R&D IN THE TEXTILE SECTOR

Expertise Short Title
R&D IN THE TEXTILE SECTOR
Expertise offered
We have strong relations with universities and other private/governmental research organizations for generating innovative products and processes. Some of the ongoing projects are in the following areas:
• Microcapsule applications and production
• Development of thermo-regulated seamless products
• Dyeing of textile products with natural dyes
• Development of seamless products with antibacterial properties
• Dyeing process of micro-cotton and polyester products
• Application of phase changing materials to textile products
• Development of easy dyeing products
• Medical textiles
• Development of flammable textile materials
• Sustainable dyeing prosesses
• Sustainable products, production systems, industrial prosesses
We look for collaboration in design, implementation, experimentation and/or test production phases of innovative research projects.
Expertise key words
Contact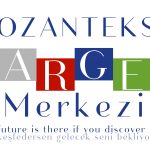 Name:
Mustafa Corekcioglu
Company:
OZANTEKS TEKSTİL SAN. VE TİC. A.Ş.
Type of Organisation:
Industry
Country:
Turkey
Web:
https://www.ozanteks.com.tr/
Telephone:
02583716400
Brief description of my Organisation
Established in 1973 in Turkey, Ozanteks is a large size integrated manufacturing company producing mainly home textile goods and innovative seamless products. It has the largest towel and bathrobe production capacity with modern technology Middle East and Europe. What makes Ozanteks a great worldwide manufacturing brand is the perfect quality of its products, speed in production and delivery and its market size. Our products are sold by our satisfied buyers in Europe, England, America, Russia, Middle East and Africa. Ozanteks has many departments such as warping, sizing, flat and round knitting, cone dyeing, pad batch, over flow and polyamide dyeing, towels, bathrobes, bedlinen and seamless. Production is carried out using 300 towel and fabric weaving looms, 100 underwear and knitting machines, 21 HT, 7 Polyamide, 5 Cone Dyeing, 1 Open-End Dyeing, quilted fabric and quilt machines as well as 700 sewing machines. These machines require large amount of energy during productions. Being environmentally conscious, Ozanteks has installed a solar power plant with a current installed capacity of 17 MW to supply the clean energy needed for production. By doing so, we have prevented the use of natural gas consumption of 2,465,223 m3 annually. In other words, we have reduced our carbon footprint size. We also produce high quality cotton which partially fulfills our cotton demand.
Research & Development (R&D) activities in Ozanteks have been strengthened by the establishment of R&D and Continuous Improvement Unit under the supervision of our academic consultant. Efficiency and simplification efforts were accelerated by the establishment of the unit. Kaizen approach which is one of the cornerstones of lean culture has been adopted. For this purpose, Ozanteks Kaizen Sharing Days have been organized regularly since then. All teams involved in Kaizen projects present their works to other employees in an environment where senior management also participates. Thus, while contributing to the development of new, creative and effective solutions, the necessary climate to expand research and innovation activities is being improved throughout the company. As a consequence, Ozanteks R&D and Continuous Improvement Unit was officially approved as the 408th R&D Center by the Ministry of Industry and Technology on the 16th March of 2017 with 23 full-time R&D personnel. Ozanteks R&D Center aims to carry out research and development and innovation related activities aligned with state-supported projects leading to design and to develop innovative products/processes on scientific grounds.

Please complete the form to contact this Expertise Offer