R&D partner on cork raw-material, processes and cork oak forest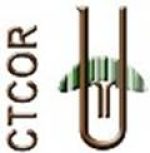 Expertise Short Title
R&D partner on cork raw-material, processes and cork oak forest
Expertise offered
Cork oak forest is a rich ecosystem that promotes soil conservation, microclimate regulation, desertification prevention and high levels of biodiversity. Furthermore, cork oak forest contributes to CO2 sequestration as a result of cork production. We have been interested on the enhancement of cork by-products and cork oak forestry activities, contributing to sustainable forestry and cork exploration, green processes and technologies, environment preservation, climate action and biodiversity. We are known as a specialized technological centre on cork preparation, by-products and manufacturing processes. Our expertise also includes life cycle analysis (LCA).
Expertise key words
F4 Biomass
F7 Other
G4 Zero carbon building
Contact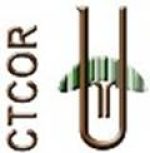 Name:
Raquel Nunes da Silva
Company:
CTCOR - The Cork Technological Centre
Type of Organisation:
Research
Country:
Portugal
Web:
http://www.ctcor.com
Telephone:
+351 962 265 187
Brief description of my Organisation
CTCOR – The Cork Technological Center is a non-profit, interface technological center organization, based in Portugal, which aims to promote the development, quality and sustainability of the cork sector and cork oak forest by providing services, training and innovation. As an interface center, CTCOR promotes the link between scientific knowledge and business community, contribution to technological transfer. We are involved in several projects co-financed by the European Union contributing to business community innovation and technological research.
Please complete the form to contact this Expertise Offer