The Carbon Sequestration and Soil Amendments Feature of Biochar in Greenhouse/Field Trials
Expertise Short Title
The Carbon Sequestration and Soil Amendments Feature of Biochar in Greenhouse/Field Trials
Expertise offered
Toros Agri R&D Centre is responsible for developing new fertilizers and application methods for various plant groups by conducting many research and development activities to find creative and permanent solutions to existing problems in plant nutrition area. While quality studies and research experiments are carried out in the chemistry laboratories, long term greenhouses studies and pot experiments are conducted for new fertilizer formulations. Real-scaled field studies are also carried out for different crop species in different regions of Turkey with the research outputs, and the R&D team is involved in data collection from the field and the analysis of the plant and soil samples. In the process of conducting the research studies, consultancy is received from the academicians working in the fields of agronomy at universities, as well as R&D expert team. In addition to industrial scale production, pilot scale fertilizer production and optimization of different equipment's are also carried out. In addition to all these, Toros Agri take part in various scientific organizations and following and directing research and development activities for the current industry.
Contact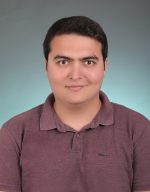 Name:
Ali Yetgin
Company:
Toros Agri Industry and Trade Co. Inc.
Type of Organisation:
Industry
Country:
Turkey
Web:
https://www.toros.com.tr/en/toros-corporate
Telephone:
+90 324 234 31 00
Brief description of my Organisation
Toros Agri, the flagship company of TEKFEN Agri-Industry Group, was founded in 1974 to operate mainly in the agricultural inputs sector, accounting for 38% of the total installed production capacity of Turkey in the fertilizer industry. The Company ranks 52nd in the list of Top 500 Largest Industrial Enterprises of Turkey for 2019 as announced by Istanbul Chamber of Industry. Toros Agri is the largest fertilizer producer of Turkey in terms of total installed production capacity and market share.

Toros Agri R&D Centre is established in Mersin Production Plant to improve its product portfolio with new techniques and innovations in the field of Plant Nutrition. R&D group is responsible of developing new fertilizers and application methods for different crops. National and international cooperation projects are carried out with researchers from many different disciplines such as chemistry, agriculture, biotechnology, physics, molecular biology and genetics.

Please complete the form to contact this Expertise Offer