Automated Tracking System With Smart Data Collector
Title of my Project Idea
Automated Tracking System With Smart Data Collector
Objective of my Project Idea
AWARD is a platform that allows system users to establish unique control systems with the help of sensors, thus enabling the data collected in the industrial environment to be effortlessly monitored and managed.
AWARD consists of 3 fundamental components.
AWARD system consists of an IoT device that collects data from analog, digital, and industrial communication sensors, embedded software that manages the said device, and a web platform for users to create a custom workflow.
Our system collects and processes sensor data, allowing you to detect and set alarms for anomalies in data with online parameterization.
With the help of AWARD system's web interface, the user enters the expected range of values from the relevant sensors to the system. For instance, in a production line, especially in the quality control stages, the system controls the product through sensor values. It determines the compliance with the standards entered from our web interface and notifies the relevant systems.
In addition, with continuous control, selected sensors can be read at intervals to notify other systems in their anomaly states. This feature helps create instant alerts for job health and security applications.
The AWARD system allows for adaptive control of sensor data in a no-code environment. It reduces the human workforce in steps such as quality and system health control.
Types of partners being sought
Industry, Embedded Software, Hardware Development
Proposal key words
G7 Smart sensors
K1 IoT
K3 Data storage
Contact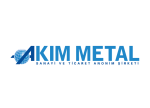 Name:
İlkem Tezyörü
Company:
Akım Metal Sanayi ve Ticaret A.Ş.
Type of Organisation:
Industry
Country:
Turkey
Web:
https://www.akimmetal.com.tr/
Telephone:
Brief description of my Organisation
Akım Metal produces metal parts in Istanbul for the automotive, home appliance, motor, aircraft, and defense industries using machining and metal injection methods with over 40 years of experience. Since 2011 our R&D Center has been developing projects under the Ministry of Science, Industry, and Technology's incentives to create new products, create differentiation in the market, increase R&D activities, and invest in R&D-related business areas. Akim Metal R&D teams work on electric motors and drives, industrial control systems, and intelligent systems.

As a customer-oriented company, Akim Metal's main principles are Quality, Cost, and On-Time Delivery. Product quality is assured by using control methods, laboratory tests and product audits at every step from raw material incoming to finished part delivery.

With a highly respected position in the metal industry, Akim Metal has ISO/TS 16949 and ISO 14001 certificates. Akim Metal targets continuous improvement with technologically up-to-date machinery and trained personnel. All customer satisfaction indicators are carefully followed and evaluated. The fastest and most economical solutions are provided for Customers using automatized systems. (web address: www.akimmetal.com.tr )

With our R&D Center, Akim Metal is targeting providing advanced technological solutions by developing our current engineering, testing-laboratory, and production capabilities in Electrics-Electronics and Mechatronics divisions.

Motion Control Technologies (Servo Motor, Servo Drive, PLC, Motion Controller, etc.), LED Lighting Technologies and CNC Machine Tools (Manufacturing of machine tools) have been studied. (web address: www.smbtechnics.com )

In an application we are developing, we aim to optimize the process parameters of injection molding machines and reduce the number of scraps in production. We collect the data we need from the injection devices. By processing the data with Machine Learning algorithms, we share the results instantly with the relevant people through our Telegram bots.

Brief information about our ongoing projects;
• SMB Digital Transformation Project:
o Increasing the variety of modules in our ERP system,
o Monitoring of production data,
o Monitoring of water electricity consumption for anomaly analysis,
o Creating anomaly-based warning systems.
• SMB Brand Detection Project: It is an image processing-based control system that measures the accuracy of the printings on manufactured products.
• SMB CNC Condition Monitoring Project: It covers predictive and preventive maintenance by providing solutions to tool wear and deterioration in CNC machines using AI.
Please complete the form to contact this Proposal/Idea