Decentralised biorefinery of local available feedstocks
Title of my Project Idea
Decentralised biorefinery of local available feedstocks
Objective of my Project Idea
The goal is to innovate and demonstrate small decentraliced biorefineries based on pyrolysis process of variable and local available feedstocks like:
- low grad biomass: prunings, thinnings, residues, waste from wood processing
- plastics
- other biogenic residues
The output of the decentralised biorefineries shall be
- biochar for upgrading local soils and long term carbon sequestration
- biooils for storage and later demand oriented combustion or chemicals manufacturing/refining
- gas for further refining or direct use in gas boilers for process heat
Types of partners being sought
Application and implementation partners, who want to apply a feedstock or want to upgrade a specific residue
Proposal key words
F4 Biomass
F7 Other
I5 Other
Contact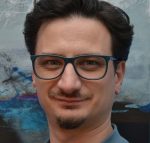 Name:
Manuel Schwabl
Company:
BEST - Bioenergy and Sustainable Technologies
Type of Organisation:
Research
Country:
Austria
Web:
http://www.best-research.eu
Telephone:
Brief description of my Organisation
BEST - Bioenergy and Sustainable Technologies GmbH closes the gap between academic research and industrial technology development by undertaking industry-driven applied research and development in the fields of bioenergy, the sustainable bio-based economy, and future-proof energy systems.

BEST is working on the scientific and technological basis for processes which use biomass and waste to produce heat, electricity, gaseous and liquid energy carriers and sources, and basic materials for the chemical industry. The company also carries out research on the joint use of bioenergy and other renewable energy supply technologies as a means of providing efficient, sustainable and economic solutions for the energy system of the future.
Please complete the form to contact this Proposal/Idea