ELECTROLYSIS WATER TREATMENT FOR HYDROGEN PRODUCTION TO REUSE IN FUEL CELL
Title of my Project Idea
ELECTROLYSIS WATER TREATMENT FOR HYDROGEN PRODUCTION TO REUSE IN FUEL CELL
Objective of my Project Idea
Based on the real environmental, health and economic needs existing in the water treatment and reuse sector and considering the great versatility of water treatment systems based on electro-chemical processes, the general objective of this project is to develop a competitive electro-chemical treatment in terms of costs, efficiency, and effectiveness. This project considers the improvement and optimization of each of the operational components that make up an Electro-Chemical reactor system, based on scientific-technical innovation through current knowledge of technology.
-Advanced Electro-chemical Reactor. Electro-Chemical, Thermal, Hydrodynamic, Energetic and Electro-Chemically Efficient Cell
-High performance electrical power source. Thermally, Energetically and Electrically Efficient.
-Regulation, decision-making and process control loops. These control loops will be based on the use of AI techniques and Deep Learning in the Cloud, fed by the information gathered by process sensors.
-Harvesting and accumulation of Hydrogen from intrinsic electrolysis in electro-chemical processes.
-Conversion of accumulated hydrogen into electrical energy by means of a hydrogen fuel cell.
The proposed system represents a revolution in the sector, incorporating the following considerations in its development:
-Topological and fluid dynamics considerations in the geometric design of the reactor.
-Mechanical, materials and optimization considerations of the manufacturing and assembly process of the reactor.
-Electro-chemical, hydrodynamic and energetic considerations in the design, connection, and arrangement of the electrodes.
-Electro-Chemical and energy efficient considerations in the conception of the process controls
-Versatility in water treatment
-Electro-chemical, energetic, density, power quality and efficiency considerations in the design of the AC / DC Power system
-Environmental, energetic, and electro-chemical considerations in the design of the hydrogen
Types of partners being sought
Hydrogen harvesting and fuel cells; water treatment suitavle for electrolysis
Proposal key words
Contact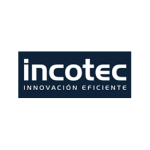 Name:
David Garcia Arrate
Company:
Incotec: Innovation Consultant
Type of Organisation:
Industry
Country:
Spain
Web:
Telephone:
Brief description of my Organisation
INCOTEC offers integrated project management services, encompassing the preparation of competitive proposals and the overall management of running projects with its PMO that includes experienced financial and technical Project managers.
We are representing our clients in the electro-chemical treatment sector.
Please complete the form to contact this Proposal/Idea