Integrated and Digital Carbon Emission Analytics and Net Zero Navigation Platform
Title of my Project Idea
Integrated and Digital Carbon Emission Analytics and Net Zero Navigation Platform
Objective of my Project Idea
For many organizations who participates sustainability management studies, initial needs planning and measurement objectives must be met before the reduction target. Many still do not even benefit from the practices that will follow the carbon footprint they have created. Although there are certain standards such as ISO14064 for the calculation and reporting of carbon emissions, institutions have problems in starting these complex reporting processes. In particular, monitoring emissions under Scope 3 other than resource consumption is rather inefficient. On the other hand, companies need a consistent and traceable monitoring method as well as an application that analyzes root problems and directs actions.
Within the scope of the proposed project, it is aimed to develop a platform that will support the corporate sustainability management operations of industries and large enterprises with especially intense energy consumption and carbon-intensive processes and will navigate the net-zero targets.
The software to be developed is positioned as a platform that will actively collect IoT-based and 3rd Part data sources, user data entries and manage their data.
Through the platform, it is aimed to solve the following most important problems of corporate sustainability management;
- Consolidation of all data sources required for Emissions Monitoring
- Simplification carbon data collection with automated meter data capture and well-designed data entry fields
- Monitoring of all emission consumptions within the scope of Scope 1,2,3 in accordance with ISO 140001, ISO 14064 and GHG Protocol frameworks
- Making renewable energy supply traceable with Blockchain/NFT
Types of partners being sought
ESG Companies, Sustainability Departments of Companies, Corporate Industrial Partner to Provide Pilot, Renewable Energy Certificates (RECs) Developers, Distributed Ledger Technology (Blockchain/NFT etc.) Provider
Proposal key words
G4 Zero carbon building
K3 Data storage
K4 Blockchain
Contact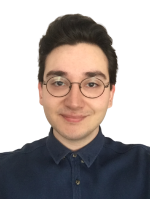 Name:
Doğukan Aycı
Company:
Reengen Energy Technologies A.S.
Type of Organisation:
SME
Country:
Turkey
Web:
https://www.reengen.com/
Telephone:
+90 538 593 1169
Brief description of my Organisation
REENGEN Energy Technologies is a technology company established in 2013, with end-to-end digital energy intelligence solutions for buildings, facilities and plants. Reengen is the developer of the AI&IoT Platform to employ machine learning algorithms and big data analytics in order to provide energy saving, operational efficiency, energy optimization and predictive maintenance for its stakeholders.

Reengen has expertise with international projects in research, development and innovation action projects, co-funded by European Commission, Eureka Network, TUBITAK, and more, as well as the middle and large-scale commercial projects with international corporates. We are one of the most experienced stakeholders of the cluster with 3 actively continuing EUROGIA Projects. Our roles in different projects;

- Energy data analysis for energy efficiency

- Residential Demand Side Management Use Cases Developer

- Mobile and Web Interface designer for consumer engagement

- Middleware service provider for demo site integrations (API Provider)

- Energy Management Algorithms Development

- IoT Platform Provider for vertical analytic tools and microservices


Our expertise and products offer:

Universal Integrations & Middleware Services:
Our platform's cloud gateway can communicate seamlessly with hundreds of sensors/equipment/systems in the market and supports data ETL tools and RESTful APIs for 3rd party application integration or to share data with other departments internally. It is possible to monitor all kinds of energy assets in projects and to integrate into the systems and solutions of the project partners.

Advance Visualization:
Unlike simple dashboard modules that just draw simple charts or display summaries, our smart modules can generate complex visualizations and reports with minimal configuration. All kinds of Web/Mobile user interfaces can be developed to address the project needs.

Predictive Intelligence:
Our predictive data science modules provide previously unavailable energy and operational insights. It is possible to develop new analytical tools and run algorithms on the platform within the scope of projects. Besides, our expertise team also capable of developing data scientific products such as energy forecast, abnormally detection, benchmarking or etc.
Please complete the form to contact this Proposal/Idea