Nearly zero-energy concepts for solar apartment
Title of my Project Idea
Nearly zero-energy concepts for solar apartment
Objective of my Project Idea
International roadmaps target to convert all high energy consuming buildings to nearly zero-energy buildings by implementing energy generation from green sources. The purpose of this project is to ecologically supply nearly zero-energy solar apartments with minimal cost using optimal energy harvesting methodologies such as multi-functional building-integrated bi-facial PV with a shading function, radiant cooling without any energy or power input & radiant heating systems, which are combined together, with optimal building envelope performance depending on the season in any region in the world with ecological criteria. The concepts will be developed as an ecological, passive architecture to minimize the heating & cooling load, to upgrade the indoor environment, and to be adjustable for regional weather, to mitigate climate change in the building sector. Intelligent energy management will be used to ensure optimal balance between energy generation and consumption, interactions between apartments inside buildings and with the external energy system.
Types of partners being sought
Potential consortium partners from country which is going to publish your national Call in June or July 2023.
Proposal key words
F2 Solar
G4 Zero carbon building
H1 Demand Side Management
Contact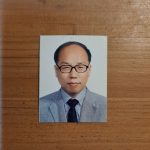 Name:
Seung-Ho Yoo
Company:
Yonsei University
Type of Organisation:
University
Country:
Korea South
Web:
https://www.yonsei.ac.kr
Telephone:
Brief description of my Organisation
The history of Yonsei University began on April 10th, 1885, as Korea's first modern hospital "Gwanghyewon". Yonsei University's 123 research centers conduct interdisciplinary, policy-relevant research and foster globally-minded, creative leaders of convergence research.
Institute of Symbiotic Life-TECH (Technology, Ecology, Culture, Human) fosters theology related to symbiotic life, build a knowledge base through the exchange of up-to-date information, develop theory and research that can contribute to the development of the national new growth engine industry, industry-academia cooperation, and expert retraining.
The solar architecture laboratory in the institute is the fittest one for a renewable radiant cooling system development in the world, always thinking in the most ecological way for the built environment, embedding passive intelligence into buildings, especially also in the context of the MB-BIPVS, etc. The simulation program "SolCel" as a direct energy simulation tool for MB-BIPVS systems etc. that the research group has developed for the solar architecture, is the best one in the world that can simulate a system such as the MB-BIPVS of this proposal. We are convinced that the evaluation standard and methodologies for optimization of solar architecture, the simulation tool "SolCel", and some passive intelligence that we have developed could be the best consultant in an ecological way for a sustainable world in the building sector to mitigate greenhouse gases or reduce fossil fuel energy consumption. By utilizing a radiant heating system, we have developed and evaluated a system that can take care of most of the cooling load and secure thermal comfort and optimal ventilation. We are concentrated on developing an innovative system that can ecologically reduce the energy required for cooling load by using natural energy sources through a convergence of the radiative cooling and heating system. We have also developed the simulation program "COMFORT" for the thermal comfort simulation and the simulation program "RADIANT" for the radiant cooling & heating capacity prediction within a radiant enclosure that can be used for the system simulation, with the reasonable patent for a renewable radiant cooling system. The evaluation standard and methodologies for a solar architecture, realizing a reasonable nearly zero energy building, that the research group has developed, has become also the official standard of Korean Solar Energy Society (KSES, www.kses.re.kr) and the Korean Society of Living Environment System (KSLES, www.ksles.org/) since 2013. This experience and results can lead to an excellent direction to make criteria for this project "NZECSA".

Please complete the form to contact this Proposal/Idea