NEARLY ZERO ENERGY CONCEPTS FOR SOLAR APARTMENT (NZECSA)
Title of my Project Idea
NEARLY ZERO ENERGY CONCEPTS FOR SOLAR APARTMENT (NZECSA)
Objective of my Project Idea
The purpose of this proposal is to ecologically supply nearly zero-energy concepts for a solar apartment (NZECSA) with minimal cost by suggesting the optimal energy harvesting methodologies, multi-functional bi-facial BIPV, optimal insulation for envelope, and convergence of radiant heating and cooling system, etc.
+SP1(Sub-Project 1): Regional ecological Criteria for Building envelope & system
+SP2: Convergence of radiant heating and Cooling without any energy input
+SP3: Multi-functional Bi-facial Building Integrated Photovoltaic as a Shade
+SP4: Intelligent energy management
+
.
.
+SPn: We need your innovative sub-project idea which can be chemically converged with the other sub-projects
(SP1-SP4) for NZECSA.
Types of partners being sought
We need partners with innovative sub-project ideas which can be chemically converged with the other sub-projects (SP1-SP4) for NZECSA from several different countries.
Proposal key words
F2 Solar
G4 Zero carbon building
H1 Demand Side Management
Contact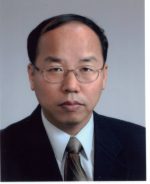 Name:
Seung-Ho Yoo
Company:
Sehan University
Type of Organisation:
University
Country:
Korea South
Web:
http://www.sehan.ac.kr
Telephone:
0082614691324
Brief description of my Organisation
Foundation of Sehan University : 1994~, at southern part of Republic of Korea,
Professors & Staffs: 230.
My lab. (Solar Architecture Lab.) : 1997 ~

Ph.D Work : TU Berlin, Germany (1994)
(Hermann-Rietschel Institute for Heating and Ventilation)

M.S & B.S : Hanyang University in Seoul, Republic of Korea
(Architectural Environment)

Abroad research experience:
2005 : Guest professor at EMPA in Swiss
2001-2002 : Guest professor at ETH Zurich in Swiss
2000 : Guest professor at TU Berlin in Germany

Our research group has continuously concentrated on embedding a passive intelligence into building envelope and radiant heating & cooling system for Solar Architecture since 1997.
We try to always find and deploy an ecological intelligence, but the most valuable one in the ecological sense of building energy related to solar architecture.

Please complete the form to contact this Proposal/Idea