NEW AND REVOLUTIONARY MODULAR BUILDING AND CONSTRUCTION TECHNIQUE ALTERNATIVE TO GRC TECHNIQUE: GreGRC system (Greeng Glas fiber Reinforced Ceramic)
Title of my Project Idea
NEW AND REVOLUTIONARY MODULAR BUILDING AND CONSTRUCTION TECHNIQUE ALTERNATIVE TO GRC TECHNIQUE: GreGRC system (Greeng Glas fiber Reinforced Ceramic)
Objective of my Project Idea
A brand new environmentally friendly material instead of concrete: SUPER CERAMIC
An environmentally friendly material with a very low carbon footprint that will eliminate the disadvantages of concrete and preserve the advantages of the classical GRC system.
NEW MATERIAL TO BE USED IN PLACE OF CEMENT (CONCRETE) IN THE PROJECT
100% ecological clay + natural pozzolana origin Green Ceramic (GreCer), whose R&D studies have been finalized.
Clay + Natural pozzolana origin non-porous, very hard, environmentally friendly, resistant to all kinds of natural conditions, 1600 - 1800 kg / M3 density shell (surface) material
100% ecological clay + natural pozzolan origin Green Poren (GrePor), where we have finalized our R&D studies.
Clay + Natural pozzolana based foam wall forming material with super insulating ability, 60 - 200kg / M3 density, 20 - 45 W / mK insulation coefficient shell.
NEW AND REVOLUTIONARY GRC APPLICATION WHERE BOTH MATERIALS ARE USED IN THE SAME PROCESS: GREGRC
GreCer + Grepor = 6 times light (when the 3-phase project is completed), fully self-insulated, resistant to very severe earthquakes, very low carbon footprint, extremely economical, candidate to significantly reduce global carbon emissions, the new and revolutionary GRC system: GreGRC
With the GreGRC technique, it will be possible to build much more economical, more comfortable, more robust and safe buildings in the near future. In this way, much larger masses will be able to easily access the standards that are considered luxury today and cannot be reached by the lower income group. It is a candidate to be the only construction technique in the world that can fully meet the concept of "ecological" and "green" with all its features.
For detailed information, please see the presentation document or www. Check out our site at greenginnovation.com.
Types of partners being sought
all
Proposal key words
G4 Zero carbon building
G5 Co-generation | CHP
Contact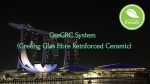 Name:
Bülent GÜRAKIN
Company:
Greeng Innbovation Ltd
Type of Organisation:
SME
Country:
Turkey
Web:
http://greenginnovation.com/
Telephone:
00905334208707
Brief description of my Organisation
Our company is a small company established in 2019 as an R&D company. Before; We have gained significant experience in design and material development in ceramic production since 1996. In this process, we carefully followed the innovations in our industry and the construction industry. However, the current techniques we used to solve the problems we encountered while producing ceramics were inadequate to solve the problems we encountered. For this reason, we have been continuously working on research and development in order to overcome the difficulties that we encountered from the first years.

Thanks to these researches, experiences and following scientific developments, we have made many innovations in the ceramic industry. Later, we completely changed the ceramic logic and developed a new ceramic production technique as an alternative to classical ceramic. We have used this technique successfully in our own business for many years.

In the examinations we made at the Istanbul construction fair in 2015, we saw that the insulation issue in the construction sector could not be solved in a healthy way with today's materials. Based on these observations, we put the material we developed back into the R&D process to meet the needs of the construction industry. As a result of our own resources and three years of effort, a material with super abilities, whose features are described on our site and not yet explained, has emerged. In 2019, we established Greeng Innovation Limited to make our project an official project and to carry out R & D studies with the support of KOSGEB. We have officially successfully completed our project regarding the main materials and usage areas on 20 December 2020.

The project we have completed has revealed new usage areas related to this project and new production techniques that can be developed depending on our material.

This invention, which will radically change the dynamics of all construction and some other industrial sectors on a global scale, will undertake many more innovations in the future with the features it hides in its structure, and will be the "construction material of the future" especially with its practical use and environmental advantages. We anticipate that our invention will solve many environmental problems in harmony with the environment in the future without leaving a carbon footprint.

The project is based on our professional experience, and has reached this stage as a result of our very good knowledge of ceramic and ceramic materials, an extraordinary devotion and transfer of financial resources. In our project, which is protected by two patents and four additional patents, the usage techniques and mechanization of the material are also patented.
Please complete the form to contact this Proposal/Idea