PARS – Photovoltaics for Agricultural Automation and RoboticS
Title of my Project Idea
PARS - Photovoltaics for Agricultural Automation and RoboticS
Objective of my Project Idea
Effective dissemination of dual land-use systems (AVS) - Propose framework to minimize the cost, time, and resources used on the construction of solar PV farms
1) Dual Land Use - Enable farmers to utilize the same land for both electricity generation and agricultural production, optimizing land use and maximizing economic returns.
2) Photovoltaic Agricultural Internet of Things (PAIoT) - Enhance agricultural efficiency, productivity, and sustainability by using real-time data and automation, transfer of renewable power to agricultural robots, equipment and computing devices used in farming.
Types of partners being sought
Renewable Energy Engineering, Agricultural Engineering, Robotics and Automation, IoT and Sensor Integration, Data Science and Analytics, Climate Control and Microclimate Management, Biotechnology and Crop Science, Environmental Engineering
Proposal key words
F2 Solar
K1 IoT
K2 Artificial Intelligence
Contact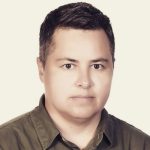 Name:
Aylin Yorulmaz
Company:
KoçSistem Bilgi ve İletişim Hizmetleri A.Ş
Type of Organisation:
Industry
Country:
Turkey
Web:
https://www.kocsistem.com.tr/
Telephone:
+905322103904
Brief description of my Organisation
As a pioneering organization of the IT sector in Turkey, KoçSistem holds on to the principle of providing trainings beyond the expectations of its customers through special technological solutions engineered according to specific requirements in compliance with the end-to-end service concept. In order to become the pioneering power to carry our stake holders to the future in Europe and in near geography with innovative technologies, solutions and services, KoçSistem provides IT consultancy, system integration, and software products and services in Turkey. Its services ranges from software development and application through hosting, business consultancy and project management. KoçSistem also executes relations with business partners and provides pre-sales technical support for IT projects. Financial services, manufacturing, trade, telecommunications, and public are among the sectors leading customers to KoçSistem.

Please complete the form to contact this Proposal/Idea