Photocatalytic tunnel composting process and controlled release BIO-NPK-C formulations
Title of my Project Idea
Photocatalytic tunnel composting process and controlled release BIO-NPK-C formulations
Objective of my Project Idea
Tunnel composting is biological treatment of bio-waste materials in an enclosed, aerated, sloping reactor equipped with a soaking and a leachate collection system. All the operations are automatically controlled. The polluted air must be deodorized and purified before it is released to the atmosphere. The leachate is recycled in the reactor after purification and pasteurization. The compost must pass E. Coli and Salmonella test that we should be sure that it is hygienic for use as fertilizer or fertilizer component.
In the tunnel composting reactor the biological decomposition process generate heat that increases the temperature of the organic material to about 60 oC. The efficiency of sanitization may determine the productivity of the composting reactor. The objectives of the proposed project is to enhance the productivity of tunneling composting by
(i) integrate UV sanitization concerning the treatment of the emitted air, the leachate and the product compost,
(ii) provide energy for UV illumination by photovoltaic solar energy,
(iii) enhancing the decomposition of hard-to-decompose lignocellulosic components by adding photocatalyst to the organic waste. This objective requires development of photocatalyst particles that can be magnetically recovered from the compost and recycled,
(iv) developing controlled release BIO-NPK-C formulations
(v) developing automatic control system,
(vi) building an up scalable pilot unit for studying the system and demonstrating its efficiency.
The expected result of the project is a process for
- the preparation of safe and high quality, homogeneous compost product,
- compost with controlled nutrient and microbiological composition,
- a process of enhanced productivity (faster composting using less energy)
- lower carbon loss,
- environment-friendly technical solutions.
Types of partners being sought
I am looking for qualified and solid partner(s) with objective driven determination to make profitable green tech business with the 3R added value biomass-to-innovative natural fertilizer resulting high economical outputs even at a short term. Experience in microbiology is preferable.
Proposal key words
F4 Biomass
G4 Zero carbon building
Contact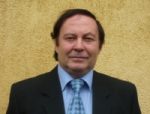 Name:
Edward Someus
Company:
3R-BioPhosphate Ltd.
Type of Organisation:
Industry
Country:
Hungary
Web:
https://biophosphate.net
Telephone:
+36202017557
Brief description of my Organisation
The 3R-BioPhosphate Ltd. (since 1989) is a technology intensive deep-tech company, playing international leading role in the RTD, engineering and full industrialization of the zero emission pyrolysis technology and its bio-products. The company is specialized for BioPhosphate recovery and high quality biochar processing, phosphorus recovery and high added value utilization of un-exploited biomass resources.
Please complete the form to contact this Proposal/Idea