Production of Syngas from Food Residues at İndustrial Level and Application of Energy Efficiency Principles
Title of my Project Idea
Production of Syngas from Food Residues at İndustrial Level and Application of Energy Efficiency Principles
Objective of my Project Idea
The recycling of waste from the factory (e.g., food waste and bio-waste) is crucial in terms of sustainability. It is possible to produce heat and electricity through these wastes. In this project proposal, the food waste from the Vestel Factories will be converted into syngas using thermochemical conversion in gasification reactors. For this regard, a gasifier reactor is planning to develop and built in the one of Vestel Factories. Then, the produced gas mixture is planning to integrate with different systems (generator, fuel cell etc.) to obtain electricity and heat energy. A control algorithm is planning to develop in order to be efficient operation of the integrated system.
Types of partners being sought
- To develop the gasification unit - To develop fuel cell and/or generator
Proposal key words
F4 Biomass
G5 Co-generation | CHP
I2 Fuel cells
Contact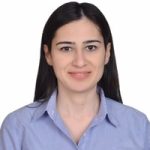 Name:
Anıl Erdoğan
Company:
Vestel Beyaz Eşya A.Ş.
Type of Organisation:
Industry
Country:
Turkey
Web:
https://vestelinternational.com/en/
Telephone:
Brief description of my Organisation
Founded in 1997 and commenced production of refrigerators in 1999, Vestel Beyaz Eşya (VBS) is today one of the top 3 white goods producers in Turkey and among the 5 largest white goods manufacturers in Europe. Vestel Beyaz Eşya produces refrigerators, freezers, washing machines, dryers, cooking appliances, dishwashers, air-conditioners and water heaters at its facilities in Manisa, Turkey, which encompass 411.6 thousand m² of enclosed area. Vestel Beyaz Eşya directs majority of its sales to export markets with international revenues constituting 70-75% of its total revenues.
Please complete the form to contact this Proposal/Idea