Project Name: Forecasting of Spatial Solar Irradiance and Support in 3D for Urban Areas. Project Acronym: FoSSIS3
Title of my Project Idea
Project Name: Forecasting of Spatial Solar Irradiance and Support in 3D for Urban Areas. Project Acronym: FoSSIS3
Objective of my Project Idea
SUMMARY
The sustainability of cities can be achieved by examining many components such as social, artistic, technical and in the region transportation, infrastructure and environmental problems as a whole. For this reason, 3D models can be modeled not only for visualization purposes, but also to contain geometric and semantic information in a way that allows impact analysis. The evaluation of the solar energy potential in the urban environment to be presented within the scope of FoSSIS3 project will be an important predictive tool in terms of analysis and policy decisions regarding renewable energy distribution in cities. Ensuring sustainability and the widespread use of technology-supported solutions in cities will provide an important infrastructure that reduces the use of fossil fuels in the construction sector and create less waste in existing or newly designed buildings.
our goals for FoSSIS3 project are;
(i) transferring building structure models to the map environment
(ii) storage of building geometry and structural properties together
(iii) creation of a sample 3D city model
(iv) producing new and innovative modeling solutions with state-of-the-art data format
(v) calculation of solar radiation values incident on the surface
(vi) estimation of the current and future solar potential
(vii) compliance analysis
(viii) providing thematic display of solar radiation values on the map on a residential basis
(ix) developing a business model for different customer groups as an information-data provider
(x) paving the way for new project proposals that can improve R&D capabilities with field-specific analysis solutions for building structure models (BIM).
(xi) acquiring technological skills that can be transferred to different fields
Types of partners being sought
Research Center / Institute; Industry as Producer / Distributor
Proposal key words
F2 Solar
G4 Zero carbon building
Contact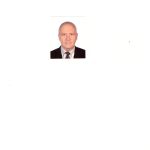 Name:
Mr. Sibay Tugsavul
Company:
BYS Grup Corporation
Type of Organisation:
SME
Country:
Turkey
Web:
https://www.bysgrup.com.tr
Telephone:
+905058293598
Brief description of my Organisation
PROFILE OF BYS GRUP
BYS Grup is a leading technology and R&D company established in 2010 and located in Gazi Technopark in Ankara, Turkey that aims to provide services in the fields of advanced analytics, information technologies (IT), data mining and artificial intelligence.

BYS Grup works with various public and private institutions, in collaboration with its local and global business partners with the purpose of enhancing its clients' brand value and corporate capacity. BYS Grup presents concrete solutions and innovative ideas to respond to the needs of its customers and applies these solutions in an effective manner by adopting global perspectives and methods. BYS Grup fully commands Software Development life cycles, data management analytics-analysis and data mining applications.

BYS Grup has in depth experience in national and international large-scale projects financed by multilateral and bilateral institutions, such as the European Union, World Bank, UN and Turkish Research and Scientific Council (National Coordination Point of H2020). BYS has the necessary project management skills and knowledge of procedures and will bring its in-depth experience with PCM and PRAG rules. BYS Grup is an official partner of SAS and ORACLE solutions and applies ISO 9001/2008, ISO 20001-2005 and ISO 27001:2013 quality standards.

BYS Grup has completed 30 Technical Assistance and R&D projects funded by international and national funding organizations. At present it is implementing five large scale TA projects as leader or partner funded by EU. And six R&D projects being funded by international and national funding agencies.

Please complete the form to contact this Proposal/Idea