Smart Structural Fiber-cement Panel for near Zero Energy Buildings (NZEB)
Title of my Project Idea
Smart Structural Fiber-cement Panel for near Zero Energy Buildings (NZEB)
Objective of my Project Idea
Our partner architect Jean Pierro Giovanni Antonio Malvicini, owner of the Estonian company EXEDRA SYSTEM OÜ, has patented a structural panel for building, based on a metal thermal-cut U structure and different layers with insulation, which allows to build extremely fast A4 class buildings (NZEB = near Zero Energy Buildings, achieved equivalent thermal transmittance of the panel 0,159 W/m2K) up to 3 floors.
We would like to use the EUROGIA grant to complete following tasks:
Redesign the panel, to increase capability up to 5 floors, being almost 9 times lighter than traditional cement plates and allowing the same insulation with 60% of the traditional wall section. We estimate savings up to 20-25% building costs, compared to traditional reinforced concrete building, and savings up to 60% of assembly time (EXEDRA SYSTEM).
Embed sensors into the panel, allowing dynamical measurement of temperature, humidity and transmittance, include analysis of a low-power infrared radiation flat element (LAGERTHA)
Obtain EAD/ETA certification by an accredited TAB (Technical Assessment Body such as POLITO/CNR Italian National Research Council)
Build a residential pilot building of 1000 sqm (Barzago) or 14 terraced houses (Casei Gerola) using the new developed EXEDRA SYSTEM smart panel, including a web server with the dynamic measurement of energy transmittance (SISA, CASA EHITUS)
At the moment, EXEDRA SYSTEM OÜ has all ETA certifications of the single components.
What still needs to be ETA certified is the overall building technology. An European Assessment Document, or EAD for short, is a harmonised technical specification developed by EOTA as the basis for European Technical Assessments (ETAs).
Types of partners being sought
Building contractors, Building companies interested in structural insulated panels, smart SIP, Construction companies, Smart house building, Eco-house,
Proposal key words
G1 Smart grid
G3 Smart meters
G4 Zero carbon building
Contact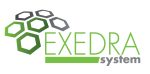 Name:
Luca Giorgio Bochese
Company:
Lagertha SIA
Type of Organisation:
SME
Country:
Latvia
Web:
https://www.facebook.com/exedrasystem/
Telephone:
+37258085680
Brief description of my Organisation
A more detailed description of EXEDRA SYSTEM OÜ patented technology is available here:
https://drive.google.com/file/d/1dmQEU_geORVYuEx17kVoe17rXBSp8Ule/view?usp=sharing

Lagertha SIA was founded in november 2022 by Luca Giorgio Bochese, an engineer with 30 years experience in microelectronics design and IoT technologies. Lagertha will develop the domotics components, embedding wifi temperature sensors in the panels, creating a web server showing gradient temperature along the panel section, calculating and informing about energy parameters, transmittance, insulation efficiency.
Contact: Luca Giorgio Bochese, www.lagertha.lv , tel. +372 58085680
Linkedin profile: https://www.linkedin.com/in/bochese


Exedra System OÜ was founded in 2015 in Tallinn by architect Jean Pierro Malvicini, the inventor of the patented 'Panel for building' technology.
All research, patent filing and development has been self-founded, the ETA certification process and the development of a stronger version up to 5 floors has been temporarily suspended. We intend to use EUROGIA grant and the cooperation with other partners/customers to continue the development process and complete two pilot buildings with the EXEDRA SYSTEM structural panel.

Contact: Jean Pierro Giovanni Antonio Malvicini, https://www.facebook.com/exedrasystem/



Please complete the form to contact this Proposal/Idea