Suitability Analysis New Wind Farms or Solar Panels Using GIS, Remote sensing and ML Algorithms
Title of my Project Idea
Suitability Analysis New Wind Farms or Solar Panels Using GIS, Remote sensing and ML Algorithms
Objective of my Project Idea
Finding a perfect location for wind turbines is always a difficult task. Our Project aims to analyze the potential of land for building a wind farm where we can produce sustainable energy.
The solar panels; we aim to take advantage of satellite thermal images and if found suitable the new further analyze with drones and get a better understanding of the area with thermal images and surface models.
OR,
Wind turbines; we aim to analyze climate projections from the past and for the future, create surface models using the pictures of drones and make sure the land is available for wind farms.
Types of partners being sought
Universities, SMEs, Enterprises, NGO's
Contact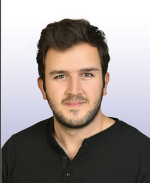 Name:
Omer Kantarcioglu
Company:
Globetech Geographic Informations Systems
Type of Organisation:
SME
Country:
Turkey
Web:
https://www.globetech.com.tr/
Telephone:
Brief description of my Organisation
GLOBETECH was established to realize the goals of a team with 20 years of experience in its fields of activity as a Private Company in 2015. Our organization operating in the Hacettepe University Technology Center to perform R&D activities with the university professors specifically about machine learning with Spatial Based Decision Support Systems for Disaster Management and Risk Reduction.

GLOBETECH has been focusing on these topics;

Geographical Information Systems and Spatial Decision Support Systems
Spatial-Based Disasters Hazard and Risk Analysis Systems
Machine Learning and Statistical Modeling Techniques and Spatial Estimation and Analysis Systems
Unsuitable / Suitable Location Selection
Please complete the form to contact this Proposal/Idea